contact the office for availability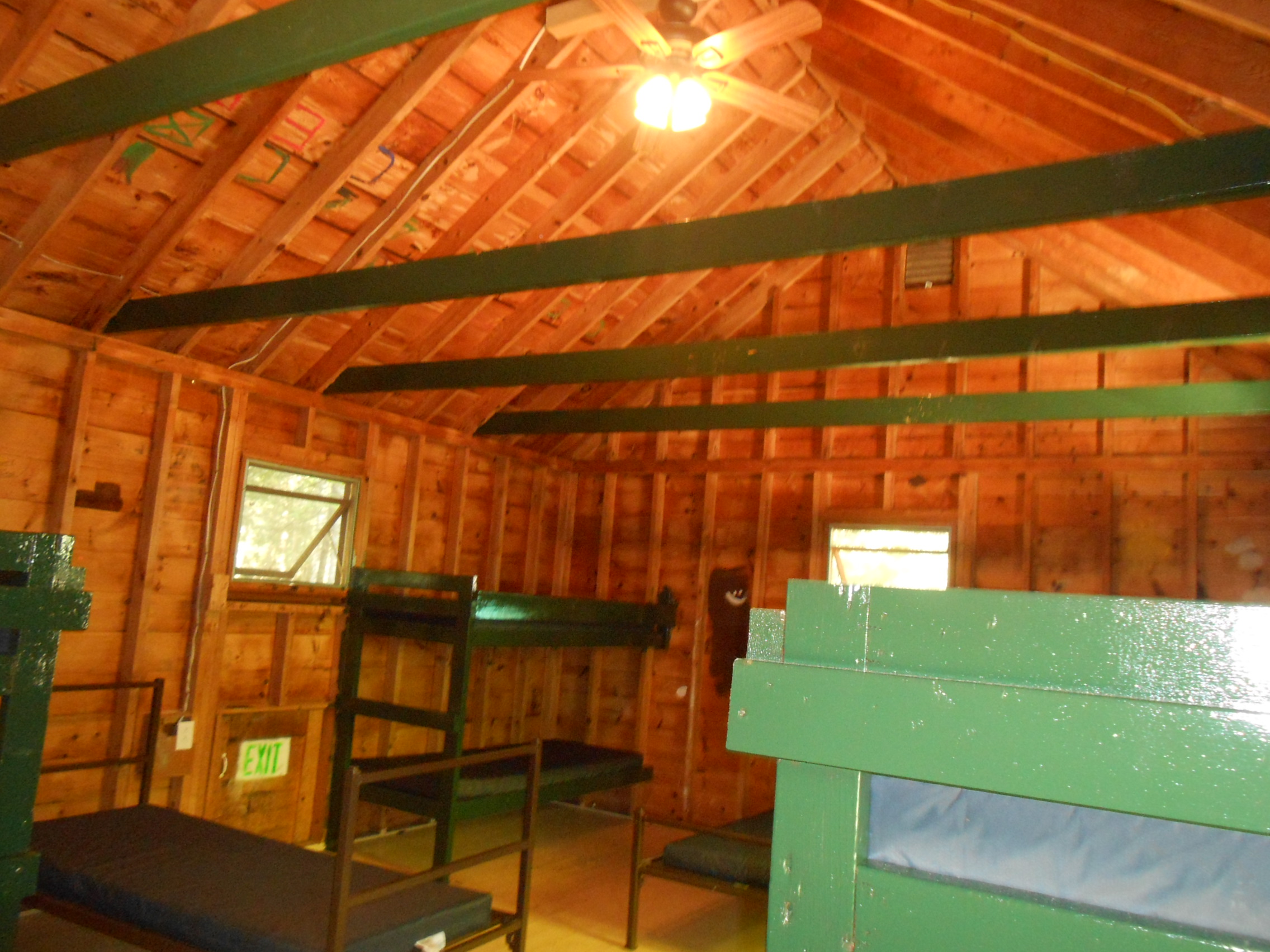 15 Cabin rentals are available off season at Camp Fowler during the Fall and Spring. Each cabin has 10 bunk style beds and a half bath with access to a community shower house with individual stalls. These rustic cabins are sturdy, simple and help to create a true Adirondack atmosphere. The cabins are separated into 2 groups in separate areas and nestle around a central fire pit with log seats and picnic tables near by.
Food and cooking are not allowed in the cabin areas. Fenimore dining hall rental is available for your stay. Contact us for more information.